Our culture
Our culture is active, investment-oriented and client-centric. It is built on our core values of excellence, passion, integrity and respect – values for which we have held ourselves accountable over many years.
Delivering excellence
We seek to work with our clients over the long term, and their experience of us will be shaped by our culture – which we see as one of our biggest differentiators. We foster a merit-based, values-driven culture by embedding five attributes into the recruitment, goal-setting, appraisal and promotion processes for our employees.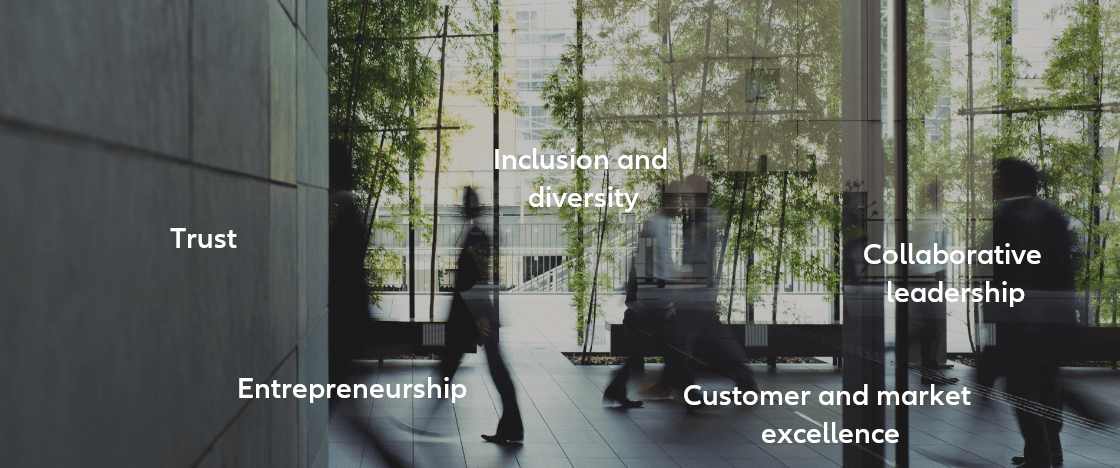 Creating a better workplace
We foster a working environment where our people, performance and clients matter equally. We take a strong stance regarding inclusion and we care for the health, well-being and safety of our employees.
Encouraging personal development
We want to create an environment that encourages and supports all our employees to develop the skills and knowledge they need to be successful in their current roles and prepare for potential future roles.