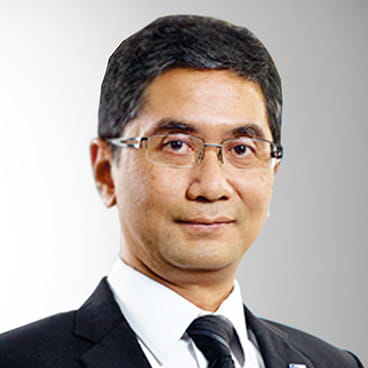 Sidharta Utama
Independent Commissioner
Prof. Sidharta Utama, Ph.D., CA CFA has more than 30 years of experience in financial industry in both the private and public sectors. He has various experiences as auditor, financial consultant, investment advisor, and chairman/member of audit committee. In addition, for the last 10 years he has also served as an Independent Commissioner in various companies to present.
In the public sector he is currently a member of the Financial Accounting Policy Steering Committee of Bank Indonesia and has served as:
Head of the Commodity Futures Trading Supervisory Agency at the Indonesian Ministry of Trade,
interviewer fit & proper test candidates for commissioners and bank directors,
member of the Tax Supervisory Committee at the Indonesian Ministry of Finance, and
experts at the Audit Board of The Republic of Indonesia.
He also has a career as an academician and management at the University of Indonesia (UI), including as UI vice chancellor in finance and general administration. These various experiences are in accordance with his field of expertise, governance, accounting and finance.