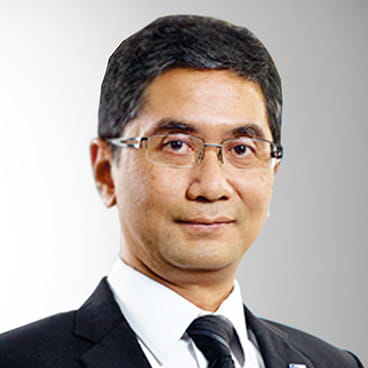 Sidharta Utama
Independent Commissioner
Prof. Sidharta Utama, Ph.D., CA CFA is the Independent Commissioner of PT Allianz Global Investors Asset Management Indonesia.
He has more than 30 years of experience in financial industry in both the private and public sectors. He has various experience as auditor, financial consultant, investment advisor, and chairman/member of audit committee. He has served as an Independent Commissioner in various companies in the last 10 years. He has also worked in various public sectors, including Commodity Futures Trading Agency at Indonesian Ministry of Trade and Financial Services Authority, and is currently a member of Advisory Board on Financial Accounting Policy of Bank Indonesia.
In the academy field, he is a professor in the Faculty of Economics & Business University of Indonesia. These various experiences are in accordance with his fields of expertise, including governance, accounting and finance.
Education & Licenses
Doctor of Philosophy, Texas A&M University, USA (1996)
Master of Business Administration, Indiana University, USA (1990)
Bachelor of Economics, majoring in Accounting, University of Indonesia (1987)
CA certificate holder (2013)
CFA certificate holder (1999)